Most newer iPhones are capable of recording 4k videos. This tutorial will show you how to record 4k videos on your iPhone. You will need an iPhone 6S or later.
How-to: Record 4k Videos on Your iPhone
1. Go to Settings > Camera.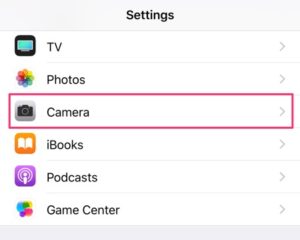 2. Go to Record Video.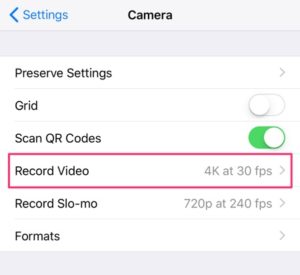 3. Change the setting to 4k.